02/03/2016
BI Intelligence, a research service from SRU-Electronics, brings you and your team business intelligence for the digital age. Our research is fast and nimble, reflecting the speed of change in today's business. We give you actionable insights that enable smarter and better informed decision making.
Know why, Know who, Know where, Know what.
TRIP IS ONLY REAL WHEN SHARED.
So that each stay may be unique and a time for sharing

Dear Mr. Raducanu:
Shaping the Future Through Competitive and Market Intelligence - the Institute for Competitive Intelligence is pleased to welcome experts in the field of competitive intelligence to the 8th International Competitive Intelligence Conference.

Please join us at this extraordinary and professional conference and where we will bring together world-class CI experts to share, explore and learn from effectual experiences. Our keynote speakers will include Dr. Margit Warneke, Boehringer Ingelheim and Anastasios Fountis, Imerys.
Dr. Margit Warneke, Boehringer Ingelheim

Taming the beast – how scenario analysis may help to prepare for the future

Dr. Margit Warneke is a CI team leader at Boehringer Ingelheim in Germany. Based on her various positions in the biotech and big pharma industry, she has an extensive understanding of the sectors and is a pharmaceutical expert. Mrs. Warneke holds a PhD in Molecular Biology and an MBA from the Bradford School of Management.

Anastasios Fountis, Imerys

The Natural Resources Case or
How Cybernetics and Geopolitics are challenging the classical CI approach?

Anastasios Fountis studied Physics (University of Athens & FU Berlin) and holds an MBA (ALBA Graduate Business School) and a Postgraduate Diploma in Foundry Engineering (RWTH Aachen-TU BA Freiberg, VDG). He is an alumnus of INSEAD (MAP) and of Harvard Kennedy School (Program for National and International Security). He is a Marshall Memorial Fellow (GMF) and also served as a Member of the Supervisory Board of the European Union Chamber of Commerce in China (2010-2014).

During the 20 years of his business career, he worked as a consultant & senior executive for companies in Food (Netagro-Mitsui Group) & the Raw Materials Sectors (Titan Cement, S&B Industrial Minerals, IMERYS). Among his assignments were several business plans, operational restructuring and M&As projects as well as leadership positions in EMEA and Asia with focus on Strategy, Marketing, Sales and Supply Chain of commodities across several industries.
Regardless of where you are along your CI journey, this is a great opportunity to be part of the CI community that shares and promotes new ideas, concepts, and frameworks to build strategic advantage.

Don't miss this spectacular and highly professional event in 2016 and register for our Competitive Intelligence Conference!
Attached you will find our new conference brochure.

If you would like to receive further information, please do not hesitate to contact me.
I look forward to your call on +49 6033 971 377 or e-mail.

Kind regards
Rainer Michaeli
Director
Institute for Competitive Intelligence
michaeli@competitive-intelligence.com
Know why, Know who, Know where, Know what.
Conference Workshops - FD Full day; HD Half day


Knowledge and Experience
At SRU, we have built our business around knowledge and experience and our 'b2b focus' has given us insights and intelligence from which your business can greatly benefit.
Please take your time to look around our website where you will find evidence of that knowledge and experience through our many publications and cases histories.
Gravitation Towards Online, Searchable Information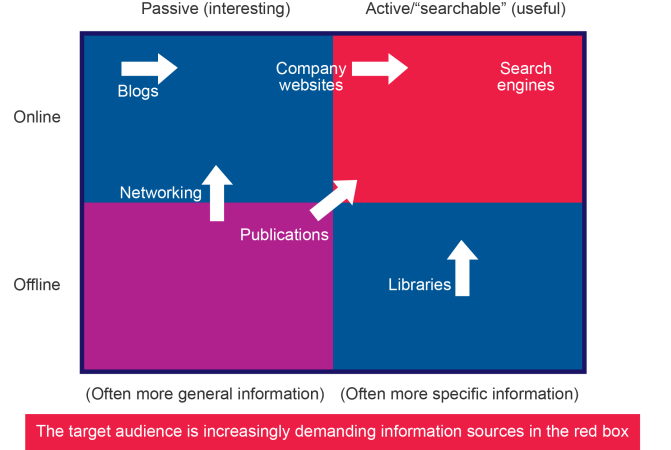 Thanks!
You'll get good stuff, no spam, inspiration for better decisions.
If you wish to unsubscribe, please feel free to contact us: editor@competitive-intelligence.com

GICI Institute for Competitive Intelligence GmbH
Korngasse 9 | 35510 Butzbach | Germany
www.competitive-intelligence.com

Contact:
Germany: +49 6033 971377
France: +33 6 62 89 78 42
United States: +1 484 706 6350
GCC Countries: +971 4 509 6880
Lebanon: +961 1 897020
United Kingdom: ++44 708 764 7930


| Spain & Portugal: +351 915 101 334
| Brazil: + 55 11 5081 2878
| India: +91 990 0411 958
| Other Countries: +49 6033 971377
| Fax: +49 6033 971376
07:58 Publié dans 21CenturyWebArchive, Annonces, Annonceurs, Articles, Dipl.Ing.Stefan V.Raducanu, Events,... | Tags : srwebintelligence, businessintelligence, knowledge and experience, gravitation towards online, searchable information, competitive intelligence, people, performance & pay, dipl.ing.stefanv.raducanu, francewebasso, know why, know who, know where, know what. | Lien permanent | Commentaires (0) |
Imprimer |
|
Facebook | | | |
| |
|
del.icio.us |
Digg