15/08/2016
FW,GN, BI, CI, B2B,Stefan Design, MyNewsCenterNavigator & SRU-Electronics,OneGlobalLocal,FranceWebAsso,FranceWebSharing,Accessories, Evaluation Kits, Single Board Computers (SBC), System-On-Modules (SOM), DART-6UL CPU: NXP/Freescale iMX 6UltraLite
DART-6UL CPU: NXP/Freescale iMX 6UltraLite
Consuming only 6mA in suspend
Measuring only 25mm x 50mm, the DART-6UL is a highly flexible System-on-Module (SoM) based on NXP/Freescale's i.MX 6UltraLite family - a 528MHz ARM Cortex-A7™ processor. The DART-6UL provides a variety of interfaces and connectivity options – all packaged at an optimized power, size and cost. The DART-6UL highly integrated connectivity includes a certified Wi-Fi, Bluetooth/BLE, dual Ethernet, dual USB, audio, display with touch panel and serial interfaces. In addition, the system supports industrial grade targeting embedded application requiring a wide temperature range.
Product Categories
your first and best source for all of the information you're looking for. From general topics to more of what you would expect to find here, ...
AMPLIFY YOUR CONTENT
Brand an online multimedia newsroom, hosted by FwContentWorks, including your corporate logo, event details, press releases, photos and videos.
Take advantage of content placement on major media portals.
USE FranceWeb,e-GlobalNetWork® TO YOUR ADVANTAGE
Connect, share and meet those who are right next door.
SRU-Electronics is the legitimate strategic and tactical research and analysis designed to identify threats and opportunitie
Gravitation Towards Online, Searchable Information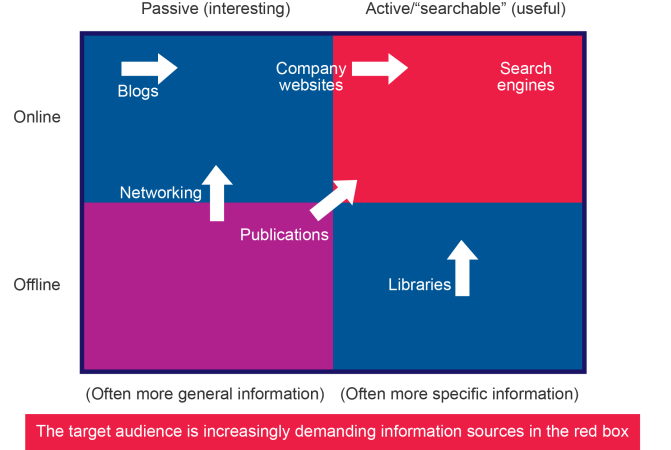 Knowledge and Experience
At SRU, we have built our business around knowledge and experience and our 'b2b focus' has given us insights and intelligence from which your business can greatly benefit.
Please take your time to look around our website where you will find evidence of that knowledge and experience through our many publications and cases histories.
Quite simply, we have carried out more business to business market research studies than any other company in the world – ever. We hope you agree that our understanding in business to business markets goes beyond knowledge, truly setting us apart.
Competitive Intelligence
The right strategy, the right solutions
Our bespoke Competitive Business Intelligence Research can help give you the edge in a global marketplace, empowering your business to overcome industry challenges quickly and effectively, and enabling you to realise your potential and achieve your vision.
Information is everywhere. Intelligence is harder to come by
From strategic overviews of your business's competitive environment through to specific competitor profiles, B2B International's tailored Competitive Intelligence Research is designed to meet your unique needs and include:
Press analysis - using news aggregators, databases and journal subscriptions
Competitor pricing research
Competitor interviews
Customer interviews
Interviews with suppliers, distributors, associations, and other high-level industry experts
Rehearsing The Future – Making Better Strategic Decisions
Make competitive intelligence part of your business practice and be on the cutting edge
Competitive intelligence is the art of defining, gathering, analyzing, and distributing intelligence about products, customers, competitors, individuals, concepts, information, ideas, or data needed to support executives and managers in making strategic decisions for an organization. Competitive Intelligence For You introduces you to this fascinating subject and gives you the tools you need to incorporate it into your business decision–making process
Today, competitive information is more readily available than ever before. You can find endless information online in an instant. Yet the information that is most valuable to you and your business cannot be found on a Google search. Acquiring this information requires a lot more intelligence.
Des connaissances partagées sur le Web ouvert
08:45 Publié dans 21CenturyWebArchive, Advertising, Agregator, Annonces, Annonceurs, Archive21stCentury, ArchiveWeb21, Articles, Blog, Bonjour Stefan de FranceWeb, Digital, Dipl.Ing.Stefan V.Raducanu, Electronics, Exposants, FranceWeb, e-GlobalNetWork, FranceWebAgency, FranceWebNews, Informatique, International, Liens, Links, LMathieuwebcollection, Madeleine et Stefan Raducanu, Marketing, Monde, MyNewsCenterNavigator, Networking, OneGlobalLocal, Publicité, RaducanuBestWebcollection, Référencement, Réseau, Sharing, SRU-Electronics, Un être culturel, Web, Work, World, World News in english | Tags : fw, gn, bi, ci, b2b, stefan design, mynewscenternavigator & sru-electronics, onegloballocal, francewebasso, francewebsharing, accessories, evaluation kits, single board computers (sbc), system-on-modules (som) | Lien permanent | Commentaires (0) |
Imprimer |
|
Facebook | | | |
| |
|
del.icio.us |
Digg